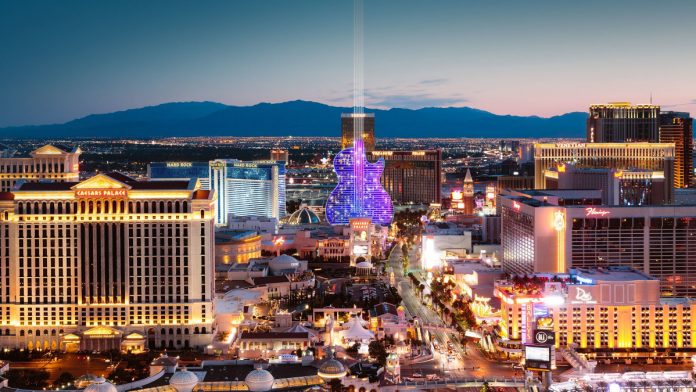 Hard Rock International telah menekankan bahwa "tidak ada rencana saat ini untuk menghentikan operasi The Mirage" setelah spekulasi media sebaliknya sepanjang minggu ini.
Kekhawatiran karyawan potensial mereda dalam surat yang ditandatangani oleh Joe Lupo, Presiden Hard Rock Las Vegas, yang mengutip "laporan media yang tidak akurat tentang penutupan yang akan segera terjadi".
Ini terjadi setelah Dewan Kontrol Permainan Nevada dengan suara bulat merekomendasikan kepada Komisi Permainan Nevada untuk menyetujui lisensi perusahaan dan akuisisi The Mirage.
"Ini menandai tonggak sejarah lainnya dalam proses panjang selama satu tahun karena Hard Rock International mencari semua persetujuan peraturan yang sesuai dalam penutupan transaksi bersejarah ini," tambahnya.
Menanggapi spekulasi tersebut, disebutkan bahwa bertentangan dengan laporan berita dari media Las Vegas saat ini tidak ada rencana untuk menutup The Mirage.
Selain itu, Hard Rock juga membagikan bahwa sebagai tanggapan atas pertanyaan langsung selama pertemuan Dewan Kontrol Perjudian Nevada di awal minggu tentang apakah Hard Rock berencana untuk menutup properti atau tidak, Ketua James Allen menyatakan: "Kami tidak memiliki rencana pasti untuk menutup properti saat ini, tetapi untuk transparansi penuh, itu bisa menjadi opsi satu setengah tahun ke depan.
Hal ini dijelaskan oleh Lupo yang menyatakan bahwa "kami akan mempertimbangkan opsi untuk penutupan selama konstruksi," tetapi mengatakan bahwa komunikasi lebih lanjut mengenai hal tersebut dapat diharapkan pada tahap akhir tahun 2023 "ketika kami memiliki waktu yang lebih definitif dikembangkan dari proses perencanaan" .
Hard Rock menarik pelatuk pada $1,075 miliar hampir satu tahun yang lalu, dengan persetujuan peraturan akhir diharapkan di Nevada akhir bulan ini.
Perusahaan berencana mengganti gunung berapi Mirage saat ini dengan menara hotel berbentuk gitar, dengan spekulasi rencana pertumbuhan lebih lanjut termasuk lantai kasino yang dirubah dengan slot tambahan dan permainan meja, kapasitas hotel lebih lanjut dan tempat hiburan yang diperluas.
Perusahaan mencatat bahwa rencana masa depan untuk mengubah The Mirage sedang dikembangkan, dengan lebih banyak berita diharapkan akan dirilis tahun depan.