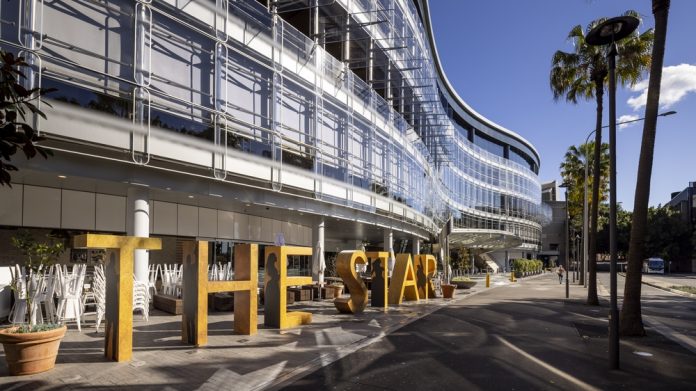 Grup kasino Australia yang terkepung, Star Entertainment, telah digugat dengan gugatan class action kedua setelah firma hukum Maurice Blackburn mengajukan proses di Mahkamah Agung Victoria.
Mengkonfirmasi tindakan tersebut, Star, yang telah mengisyaratkan niat untuk mempertahankan proses, mencatat bahwa tuduhan tersebut merujuk pada periode antara 29 Maret 2016, dan 16 Maret 2022.
Selama waktu itu, perusahaan dituduh membuat pernyataan yang menyesatkan, termasuk tentang sistem dan prosesnya untuk mematuhi kewajiban anti pencucian uang dan pendanaan kontra-terorisme, bahwa perusahaan itu gagal mengungkapkan informasi relevan yang dimilikinya tentang masalah tersebut ke pasar, dan melakukan urusannya bertentangan dengan kepentingan anggota kelompok secara keseluruhan.
Maurice Blackburn juga menegaskan bahwa class action akan mengklaim bahwa Star terlibat dalam perilaku yang menyesatkan dan menipu. melanggar kewajiban pengungkapan berkelanjutannya. dan melakukan urusannya bertentangan dengan kepentingan pemegang saham secara keseluruhan dalam periode tersebut.
Grup yang berkantor pusat di Brisbane baru-baru ini menghadapi sepasang pertanyaan di New South Wales dan Queensland, yang masing-masing berbagi temuan yang tidak sesuai dan merekomendasikan agar grup tersebut dicabut lisensinya.
Efektif sejak 21 Oktober, perusahaan menerima pemberitahuan tertulis dari Komisi Kasino Independen New South Wales dan diberitahu untuk membayar denda total sebesar A$100 juta ($62 juta, £55 juta) pada jadwal yang belum disepakati oleh NICC, dengan tindakan serupa mungkin dilakukan di negara asalnya.
Ini terjadi setelah serangkaian pengungkapan setelah penyelidikan bersama oleh program berita 60 Minutes, The Sydney Morning Herald dan The Age into Star pada 10 Oktober 2021.
Setelah ini, juga dicatat bahwa dalam class action bahwa "respon pasar yang signifikan" dibuktikan dengan harga saham Star turun sekitar 23 persen ($0,98) dalam satu hari perdagangan pada 11 Oktober 2021.
Pada bulan Maret 2022, rekan firma hukum Australia Slater dan Gordon mengajukan gugatan class action terhadap Star atas apa yang disebutnya representasi "menyesatkan atau menipu" mengenai kepatuhan terhadap kewajiban peraturan.
Pengajuan, kata Slater dan Gordon, dibuat atas nama investor yang mengakuisisi saham antara 29 Maret 2016, dan 16 Maret 2022, yang mencari kompensasi di tengah penurunan harga "lebih dari 25 persen, menghapus lebih dari A $1 miliar dari nilai perusahaan".