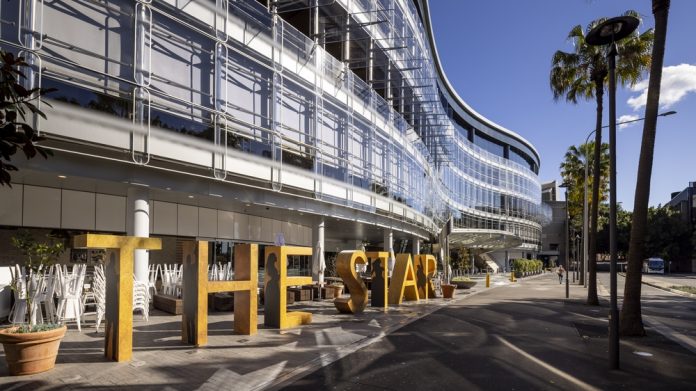 Star Entertainment Group telah terkena paket penalti kedua senilai A$100 juta dan diberi jangka waktu 12 bulan untuk menertibkan rumahnya setelah tindakan disipliner terbaru terhadap kelompok yang terkepung itu dilakukan di Queensland.
Sanksi keuangan yang diterapkan, yang mencerminkan biaya yang dikenakan di New South Wales, akan dibayarkan hingga tahun 2023 dalam tiga kali angsuran pada tanggal 31 Maret (A$30 juta), 30 Juni (A$30 juta) dan 31 Desember ($40 juta).
Shannon Fentiman, Jaksa Agung dan Menteri Kehakiman, mengatakan tanggapan The Star dan pihak terkait lainnya terhadap pemberitahuan penyebab acara yang dikeluarkan bulan lalu telah dipertimbangkan saat menentukan tindakan disipliner yang sesuai.
"Kasino Queensland harus beroperasi dengan integritas – dan jelas bahwa telah terjadi kegagalan besar oleh grup Star dan entitasnya," kata Menteri.
"Seperti banyak warga Queensland, saya terkejut dengan tindakan The Star dalam menyambut orang-orang yang dikecualikan ke kasino mereka dan insentif selangit yang ditawarkan untuk penjudi yang meragukan."
Menambahkan: "Alasan hukuman yang signifikan ini dapat diterapkan adalah karena reformasi Undang-Undang yang baru-baru ini disahkan di Parlemen Queensland pada bulan Oktober.
"Dan saya dapat meyakinkan warga Queensland bahwa The Star akan dikirimi tagihan untuk biaya pekerjaan manajer khusus."
Penetapan ini mengikuti tinjauan eksternal yang dilakukan ke dalam perusahaan oleh Robert Gotterson, yang melihat bahwa perusahaan tersebut dinyatakan tidak sesuai untuk memegang lisensi kasino di negara bagian tersebut.
Gotterson menemukan bahwa bisnis perusahaan dioperasikan "dengan cara yang tidak konsisten dengan pencapaian tujuan Undang-Undang Kontrol Kasino 1982".
Selain hal di atas, lisensi kasino Treasury Brisbane dan Star Gold Coast yang dibanggakan oleh grup tersebut akan ditangguhkan untuk jangka waktu 90 hari berdasarkan penangguhan yang berlaku mulai 1 Desember 2023.
Tanggal penangguhan ini telah diterapkan untuk memberi perusahaan kesempatan untuk memperbaiki manajemen dan operasinya dan kembali ke posisi yang sesuai sebelum penangguhan berlaku. Jika The Star membuat kemajuan yang memuaskan, Jaksa Agung dapat memutuskan untuk menunda atau mencabut penangguhan lisensi.
Selanjutnya, Nicholas Weeks, yang sebelumnya ditunjuk sebagai manajer khusus untuk operasional Star's Sydney, akan menempati peran serupa dalam mengawasi fasilitas Star's Queensland. Biaya yang terkait dengan ini akan diperoleh kembali dari kasino yang relevan.
"Penting juga bahwa kami memiliki seseorang di sini di Queensland, itulah sebabnya Ms Terri Hamilton akan menjadi Asisten Manajer Queensland, dan akan bergabung dengan tim Mr Weeks yang sangat terampil dan cakap," kata Fentiman.
Philip Crawford, Komisaris Utama Komisi Kasino Independen New South Wales, berkata: "Menetapkan Mr Weeks sebagai manajer khusus Queensland akan menggarisbawahi kolaborasi dengan rekan regulasi Queensland kami.
"Ini akan memastikan The Star bertindak secara konsisten sesuai dengan kewajibannya – tidak peduli di negara bagian mana mereka beroperasi."
Meskipun menegaskan kembali bahwa ini adalah kesempatan bagi The Star untuk melakukan "segala upaya" untuk memulihkan dan mencapai kesesuaian, meskipun "jalannya masih panjang", Fentiman menutup dengan peringatan bahwa "langkah signifikan untuk meningkatkan" operasi tidak boleh diambil lebih jauh. tindakan bisa mengikuti.