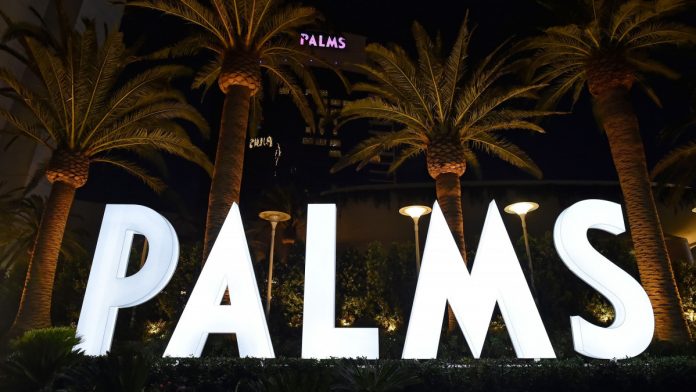 Sumbangan $1 juta telah diberikan kepada total sepuluh organisasi yang dipimpin penduduk asli oleh San Manuel Band of Mission Indians, yang dikatakan telah dilakukan "untuk menutup kesenjangan di antara organisasi nirlaba yang terpinggirkan".
Ini dilakukan pada GivingTuesday, secara historis Selasa setelah Black Friday dan Cyber ​​Monday, dan diberi label sebagai hari filantropi terbesar setiap tahun.
Namun, mengenai upaya donasi amal yang dipertahankan, San Manuel mengatakan dalam rilis media: "Pada tahun 2021, total $3 miliar dolar disumbangkan ke organisasi nirlaba di Amerika Serikat dalam satu hari.
"Namun, hanya 0,4 persen dari keseluruhan upaya memberi yang menguntungkan penduduk asli Amerika nirlaba. Sumbangan San Manuel adalah kunci untuk membantu menjembatani kesenjangan itu dan membawa kesadaran kepada organisasi luar biasa yang melayani negara India ini."
Dalam upaya terbarunya, suku tersebut menyumbangkan $100.000 kepada masing-masing Koalisi Wanita Pribumi yang Kuat, Museum dan Pusat Kebudayaan India California, Asosiasi Kesejahteraan Anak India Nasional, Layanan Veteran Great Plains, Yayasan Notah Begay III, Olahraga Antar Suku, Harapan Pribumi, Pusat Sumber Daya Perempuan Adat Nasional, HIR Wellness dan Ibu Bangsa.
Terlepas dari langkah ini, Lynn Valbuena, Ketua San Manuel Band of Mission Indians, menekankan bahwa "masih banyak pekerjaan yang harus diselesaikan di negara India untuk memastikan komunitas asli di seluruh negara memiliki sumber daya yang mereka butuhkan untuk berkembang dari generasi ke generasi. datang".
Menambahkan: "Negara India berhak memiliki akses ke setiap sumber daya yang dibutuhkan untuk membangun negara berkembang dan San Manuel berdedikasi untuk memberikan dukungan sebanyak mungkin bagi rakyat kami untuk terus pulih dan berkembang setelah kekejaman yang kami hadapi.
"Setelah lebih dari 30 tahun mengoperasikan bisnis game yang sukses, kami diberkati untuk berbagi kesuksesan kami dengan ratusan organisasi nirlaba selama tiga dekade terakhir."
Suku tersebut mengatakan bahwa mereka memilih organisasi nirlaba berdasarkan dedikasi mereka untuk memerangi ketidakadilan yang melanda negara-negara asli, serta mereka yang mendukung penduduk asli Amerika dan mengadvokasi isu-isu penting.
"Hibah San Manuel Band of Mission Indians kepada NICWA secara langsung mendukung pekerjaan kami melindungi Undang-Undang Kesejahteraan Anak India di pengadilan, melalui kebijakan federal dan negara bagian, dan melalui pendidikan publik dan media," kata Sarah Kastelic, Direktur Eksekutif NICWA.
"Hadiah ini sangat penting bagi negara India dan memungkinkan kami menjaga anak-anak tetap terhubung dengan keluarga, komunitas, dan budaya mereka."