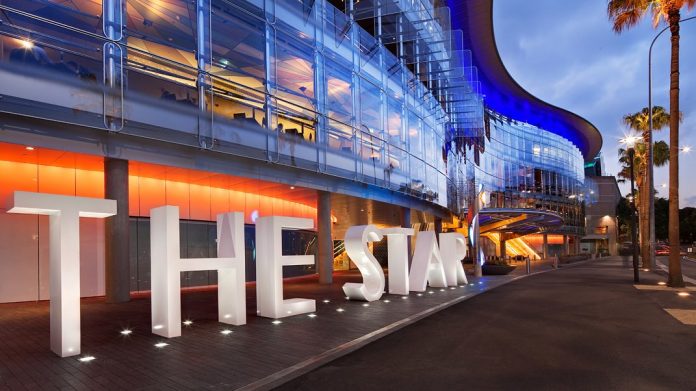 Saham Star Entertainment Group Australia telah dihentikan perdagangannya, setelah terakhir diperdagangkan pada A$2,66, atas permintaan grup tersebut karena desas-desus berputar-putar tentang temuan potensial dari penyelidikan New South Wales yang diharapkan akan dipublikasikan minggu ini.
Dalam hasil yang serupa dengan yang sebelumnya dihadapi oleh Crown Resorts, entitas media berspekulasi bahwa operator akan ditemukan tidak layak untuk memegang lisensi kasino tetapi akan ditawari garis hidup dalam bentuk beberapa kondisi yang ketat.
Ini, dilaporkan, akan mencakup reformasi kepatuhan dan perombakan dewan, yang terakhir sedang berlangsung sebagai bagian dari program pembaruan yang diluncurkan awal tahun ini.
Perombakan manajemen senior dan direktur akan mencerminkan tindakan yang diambil oleh Crown Resorts, setelah regulator menemukan serangkaian kegagalan menyusul serangkaian investigasi di seluruh negara bagian Australia.
Penyelidikan Star, yang diamanatkan pada September 2021, telah mendengar tuduhan potensi pelanggaran anti-pencucian uang, serta bahwa kelompok tersebut menyamarkan pembayaran A$900 juta dari rekening bank UnionPay melalui hotel yang berdekatan dengan lokasinya, di antara kegiatan lainnya.
Dalam sebuah pernyataan kepada ASX, Star mencatat: "Penghentian perdagangan diminta menyusul laporan media mengenai isi laporan akhir tinjauan The Star Sydney yang dilakukan oleh Tuan Adam Bell SC sesuai dengan Undang-Undang Kontrol Kasino 1992.
"The Star belum menerima salinan laporan, yang belum dirilis ke publik, dan penghentian perdagangan diminta menunggu rilis laporan publik, yang dipahami The Star akan dilakukan pada Selasa 13 September 2022.
"Penghentian perdagangan diperlukan karena jika tidak, perdagangan sekuritas dapat terjadi di pasar yang tidak mendapat informasi."
Pada bulan Juni, pemerintah Queensland menguraikan sejumlah bidang utama yang akan diselidiki oleh penyelidikannya sendiri terhadap Star Entertainment, serta mengkonfirmasi masuknya uang tunai baru untuk memastikan kasino Sunshine State dioperasikan secara sah.
Diungkapkan bahwa penyelidikan itu untuk menyelidiki penggunaan fasilitas kartu debit atau kredit China UnionPay, dan pengaturan lainnya, untuk membantu memfasilitasi perjudian oleh warga negara China meskipun ada pembatasan pergerakan mata uang.
Queensland juga menegaskan bahwa komitmen terhadap tanggung jawab anti pencucian uang akan dipertimbangkan, termasuk mendeteksi dan mencegah risiko pencucian uang, penerapan sistem mengenal pelanggan Anda, dan kewajiban uji tuntas pelanggan yang ditingkatkan dan berkelanjutan, terutama yang terkait dengan risiko tinggi dan pelanggan bernilai tinggi.
Selain itu, manajemen pelanggan VIP, tindakan yang diambil terkait pengecualian, dan pendekatan untuk meminimalkan bahaya perjudian, termasuk kesesuaian untuk tujuan, implementasi, dan sumber daya, juga akan menjadi sorotan.