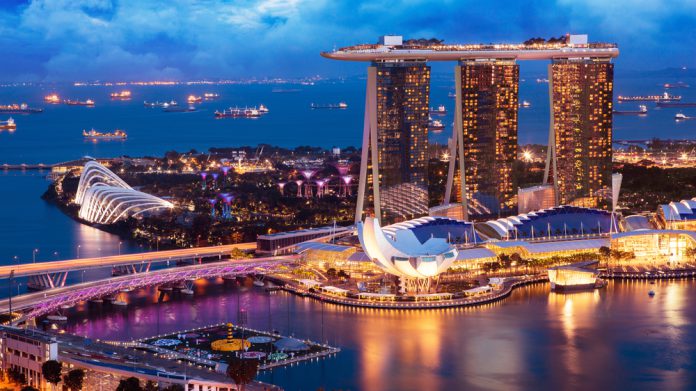 Las Vegas Sands dan fasilitas operator Marina Bay Sands telah membentuk dana $1 juta yang ditugaskan untuk mengembangkan jaringan talenta untuk industri perhotelan Singapura.
Program beasiswa, yang akan dijalankan melalui inisiatif pelibatan masyarakat Sands Cares, bermaksud untuk memajukan prospek karir tersebut dan memanfaatkan proyeksi pertumbuhan pariwisata "luar biasa" yang diproyeksikan selama tahun-tahun mendatang.
Program, yang bertujuan untuk membina generasi berikutnya dari bakat perhotelan, akan dimulai pada tahun 2023 dan akan berupaya untuk mendorong lebih banyak bakat paling cemerlang di kawasan ini untuk mempertimbangkan karir di industri ini.
Selain itu, investasi $ 1 juta juga dimaksudkan untuk membangun komitmen jangka panjang oleh perusahaan untuk mendukung tujuan ekonomi dan pariwisata Singapura.
Program ini akan bermanfaat bagi lebih dari 100 siswa Singapura yang mengejar program studi perhotelan atau pariwisata di enam institut dengan L=learning yang lebih tinggi, termasuk Nanyang Polytechnic, Ngee Ann Polytechnic, Republic Polytechnic, Singapore Polytechnic, Temasek Polytechnic dan Singapore Institute of Technology di Singapura.
"Aset terbesar industri perhotelan terletak pada orang-orangnya, dan mengembangkan bakat perhotelan sangat penting karena sektor ini mengalami transformasi yang cepat," komentar Ron Reese, wakil presiden senior komunikasi global dan urusan perusahaan, yang mempelopori inisiatif tanggung jawab perusahaan di Sands.
"Industri pariwisata Singapura yang tangguh diperkirakan akan tumbuh kuat dengan dilanjutkannya perjalanan internasional. Dengan berinvestasi dalam pendidikan untuk membantu kaum muda membangun karir di bidang perhotelan, kami mendukung masa depan industri kami dan kepemimpinan berkelanjutan Singapura sebagai tujuan perjalanan global teratas."
Program Beasiswa Sands Hospitality bergabung dengan inisiatif Sands Cares lainnya yang didukung perusahaan di Singapura, yang mencakup Sands Cares Accelerator, sebuah program yang membantu organisasi nirlaba dalam memperluas jangkauan mereka dan mendorong dampak yang lebih dalam, dan Sands Cares Hygiene Kit Build with Clean the World and the Sands Cares Food Kit Build, keduanya ditujukan untuk mendukung orang-orang yang menghadapi kesulitan di komunitas lokal Sands.