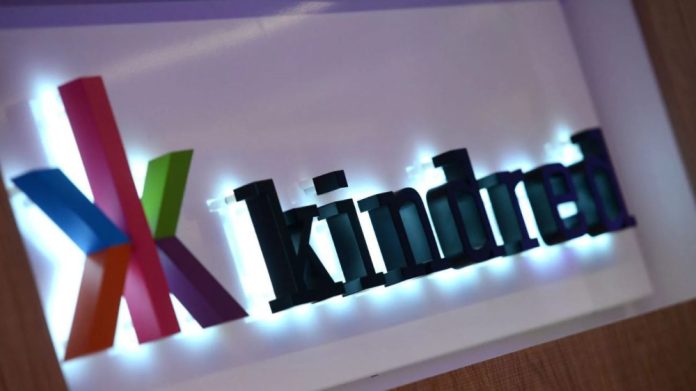 Kindred telah bersumpah untuk terus berinvestasi di yurisdiksi strategis AS setelah mengungkapkan ekspansi sportsbook Amerika Utara terbaru kelompok itu.
Ini berkat kemitraan dengan Swinomish Tribe dan Swinomish Casino & Lodge di Anacortes, Washington, yang hadir dengan aliansi enam tahun dan hak perpanjangan lima tahun.
Ini akan melihat pasangan berkolaborasi untuk meluncurkan Sportsbook Unibet & Swinomish di tempat tersebut, menunggu lisensi dan persetujuan peraturan.
Setelah beroperasi, Washington akan menandai negara bagian ketujuh di mana Unibet hidup dengan produk sportsbooknya di AS.
Selain itu, kelompok perjudian juga telah berjanji untuk mempertahankan laju investasinya di wilayah yang lebih luas dalam upaya untuk memenuhi ambisi AS, tetapi hanya jika "kondisi pasar mendukung model bisnis yang berkelanjutan".
Manuel Stan, SVP of North America Kindred Group, berkomentar: "Kami sangat bersemangat untuk memperluas jejak kami di AS, dan melakukannya bersama dengan suku Swinomish.
"Pembukaan Sportsbook Lounge di Swinomish Casino and Lodge akan memungkinkan kami untuk menawarkan pengalaman taruhan olahraga terbaik di kelasnya."
Bulan lalu, Kindred menguraikan arah dan prioritas strategis jangka panjangnya untuk tahun-tahun mendatang, termasuk mengambil 15 persen pangsa pasar di Belanda pada akhir tahun 2022.
Mengembangkan posisi yang kuat di kawasan dimaksudkan untuk melengkapi tujuan lebih lanjut untuk mengambil bagian tambahan di seluruh benua Eropa yang lebih luas serta Australia.
Di tempat lain, aspirasi igaming akan dikembangkan dengan memanfaatkan investasi strategis, seperti pembelian Relax Gaming, sementara pengembangan platform sportsbook grup diharapkan dapat mendorong skalabilitas dan menghasilkan arus kas positif pada tahun 2025.