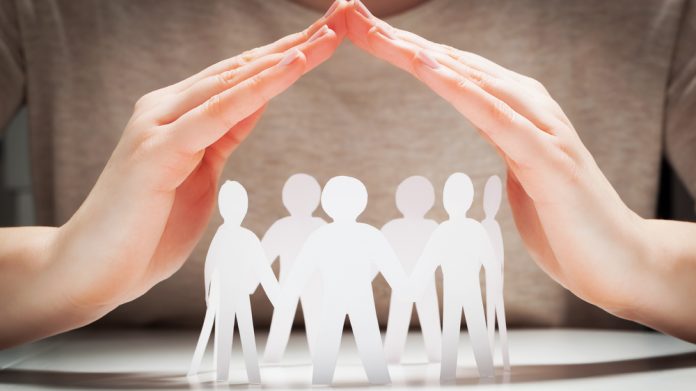 Taruhan dan Permainan Fanatik, Hard Rock Digital, dan PointsBet telah bergabung dengan koalisi operator AS yang bersatu tahun lalu dalam upaya untuk menetapkan standar permainan yang bertanggung jawab yang dipimpin industri.
Pada bulan September 2022, Bally's, BetMGM, DraftKings, Entain, FanDuel, dan MGM Resorts International berkumpul untuk menyajikan 12 prinsip utama dalam upaya menegakkan permainan yang bertanggung jawab.
"Hard Rock Digital senang mendapatkan kesempatan ini untuk berkolaborasi dengan sesama operator kami untuk mempromosikan dan mempertahankan atmosfer permainan yang bertanggung jawab di seluruh industri," kata Danny Crook, SVP of Operations di Hard Rock Digital.
"Kami berkomitmen untuk melayani pemain kami dengan alat pendidikan, sumber daya, dan dukungan untuk memastikan pengalaman bermain online yang aman dan menyenangkan."
12 prinsip tersebut di atas mencakup tujuan untuk mengambil langkah aktif dalam mencegah anak di bawah umur dan mengecualikan individu untuk berpartisipasi dalam segala bentuk perjudian.
Kolektif ini juga berkomitmen untuk memberi pelanggan pilihan informasi tentang game melalui penyediaan alat game yang bertanggung jawab, dengan semua entitas setuju untuk melakukan penelitian untuk mendukung janji khusus ini.
"Kami bangga berkolaborasi dan bermitra dengan rekan-rekan industri kami," kata Anthony D'Angelo, Manajer Senior Permainan Bertanggung Jawab untuk Taruhan Fanatik & Permainan.
"Kami berkomitmen pada 12 prinsip permainan yang bertanggung jawab dan menyediakan alat dan sumber daya bagi penggemar kami untuk menikmati produk kami."
Selain itu, masing-masing pihak juga telah mengembangkan laporan tentang kegiatan mereka hingga saat ini yang sejalan dengan masing-masing dari 12 prinsip, yang dirancang untuk menunjukkan kemajuan di setiap prinsip. Ini akan ditinjau secara eksternal oleh panel ahli yang akan memberikan panduan untuk upaya masa depan.
Tindakan dan proyek yang dilakukan oleh masing-masing anggota grup mencakup peluncuran berbagai alat dan situs game yang bertanggung jawab, serta komitmen untuk saluran bantuan bebas pulsa game terpadu yang bertanggung jawab secara nasional.
Kemitraan penelitian juga telah dibentuk dengan lembaga-lembaga seperti Massachusetts Council on Gaming and Health, Divisi Kecanduan dari Harvard Medical School dan Dana Penelitian Taruhan Olahraga ICGR, dengan kemitraan Dewan Nasional untuk Perjudian Masalah dan akreditasi RGCheck juga tercapai.
"PointsBet bangga bergabung dengan Koalisi Perjudian yang Bertanggung Jawab untuk terus memperkuat komitmen kami pada topik penting ini," kata Rachel Kasper, SVP Hukum dan Kepatuhan PointsBet AS.
"Perjudian yang bertanggung jawab adalah prioritas inti untuk bisnis kami dan membutuhkan kolaborasi yang berarti dengan semua pemangku kepentingan, termasuk operator yang bersaing dalam pasar yang sama, untuk mempromosikan aspek industri kami ini dan memastikan praktik yang aman diikuti."