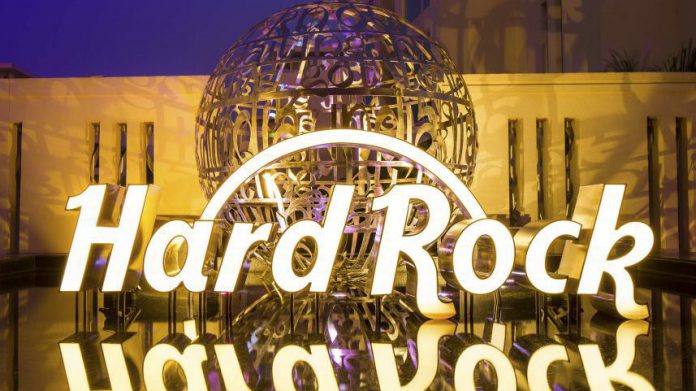 Hard Rock Casino Cincinnati telah menawarkan sekilas ruang taruhan olahraga baru yang akan dibuka secara resmi pada pergantian tahun baru.
Properti Ohio akan menyambut tamu ke dalam buku olahraga fasilitas pada 1 Januari 2023, ketika mantan pemain hebat Cincinnati Reds Pete Rose akan memasang taruhan pertama.
Menjelang tanggal ini, para pejabat di tempat permainan menyediakan tur di balik layar Hard Rock Sportsbook, yang dipimpin oleh Presiden Properti George Goldhoff dan Penyiar Hall of Fame Marty Brennaman.
Hard Rock Sportsbook akan berlokasi berdekatan dengan Hard Rock Cafe, dan akan menampilkan area lounge baru, 33 kios taruhan, dan jendela taruhan. Warga Ohio juga dapat mengunduh dan mendaftar sekarang untuk aplikasi seluler Hard Rock Sportsbook, yang juga akan mulai beroperasi mulai Minggu 1 Januari 2023.
Area taruhan olahraga akan dibuka secara resmi pada tanggal yang disebutkan di atas pada pukul 12:01 ketika taruhan olahraga menjadi legal di negara bagian Ohio, ketika Rose akan memulai proses.
Selanjutnya, Goldhoff juga meluncurkan daftar panjang selebriti olahraga Cincinnati yang akan merayakan Malam Tahun Baru dan peluncuran taruhan olahraga.
Ini akan melihat Rose dan Brennaman bergabung dengan Peraih Medali Emas Olimpiade Mary Wineberg, Mantan Cincinnati Reds Tom Browning dan Bronson Arroyo, Hall of Famer Cincinnati Bengals Anthony Muñoz dan sesama mantan pemain Bengal Ickey Woods, Jim Breech dan David Fulcher.
Hard Rock Casino Cincinnati dipuji karena menampilkan "100.000 kaki persegi pilihan yang menarik dan penuh aksi," yang mencakup lebih dari 1.600 mesin slot, hampir 100 permainan meja langsung, seperti blackjack, bakarat, dan dadu; dan area permainan meja elektronik.