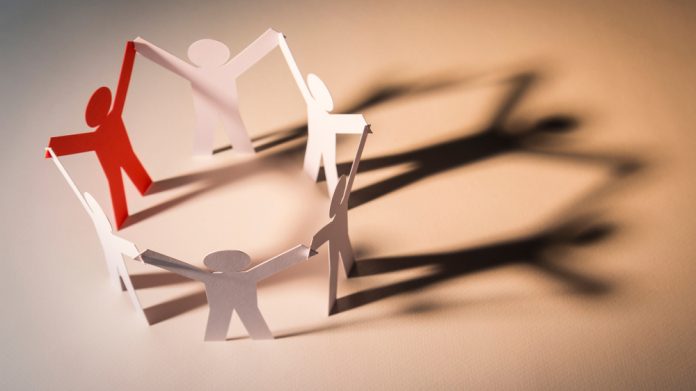 Gaming Society telah menjadi grup terbaru yang bekerja sama dengan Have A Game Plan dari American Gaming Association. Taruhan Kampanye layanan publik yang bertanggung jawab.
Untuk memperingati perjanjian tersebut, platform taruhan olahraga dan permainan juga telah merilis pengumuman layanan publik yang menampilkan salah satu pendiri dan Hall-of-Famer NBA Kevin Garnett, yang menyoroti pentingnya taruhan yang bertanggung jawab.
"Di Gaming Society, misi kami adalah membuat taruhan olahraga lebih mudah diakses, bertanggung jawab, dan lebih mudah dipahami. Karena taruhan olahraga terus berkembang, kebutuhan untuk mempromosikan taruhan yang bertanggung jawab menjadi lebih penting dari sebelumnya, "kata Garnett.
"Kami sangat antusias untuk bergabung dengan inisiatif Have a Game Plan dari AGA dan memberikan pendidikan untuk setiap jenis petaruh, apakah mereka pemula atau berpengalaman."
Melalui pendaftaran, Gaming Society akan mempromosikan inisiatif melalui konten dan fitur reguler yang diterbitkan dalam buletin, saluran sosial, dan platform yang diperbarui, serta menyediakan alat dan sumber daya melalui situs webnya.
Selanjutnya, konten grup dan produk game juga akan bertujuan untuk menyoroti pentingnya taruhan yang bertanggung jawab dan mengilustrasikan cara bermain secara bertanggung jawab.
"Gaming Society memahami bahwa pendidikan pemain adalah inti dari pertumbuhan masa depan taruhan olahraga legal," tambah Cait DeBaun, Wakil Presiden AGA, Komunikasi & Tanggung Jawab Strategis.
"Kami senang menyambut mereka sebagai mitra Have A Game Plan dan secara otentik menyebarkan pesan game yang bertanggung jawab kepada pemain baru dan berpengalaman."
Gaming Society bergabung dengan daftar mitra resmi yang terus bertambah untuk bergabung dengan Have A Game Plan. Taruhan Kampanye layanan publik yang bertanggung jawab. Inisiatif ini berpusat di sekitar empat prinsip utama permainan yang bertanggung jawab untuk menetapkan anggaran dan menaatinya, menjaga taruhan sosial, mengetahui peluang, dan bermain dengan operator yang legal dan teregulasi.
AGA meluncurkan kampanye pada tahun 2019 dan mencakup berbagai liga dan tim, buku olahraga, dan entitas media, seperti Barstool Sportsbook, BetMGM, DraftKings, Entain, FanDuel, MGM, NASCAR, New York Knicks, New York Jets, New York Rangers, NHL, Vegas Golden Knights, Washington Commanders, dan banyak lagi.