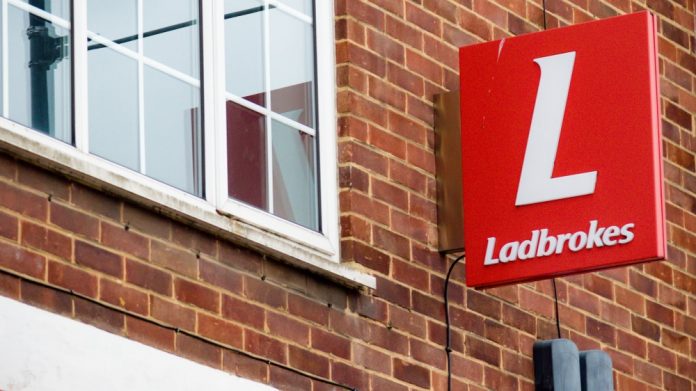 Sorotan kembali ke Entain hanya dua minggu setelah diberitahu oleh Komisi Perjudian Inggris untuk membayar penyelesaian peraturan £ 17 juta.
Dilaporkan oleh The Times, mantan pelanggan berisiko tinggi di grup, bernama Simon Rose, telah memulai tindakan Pengadilan Tinggi, menuduh anak perusahaan Entain diduga gagal menghentikan perjudian masalahnya.
Rose menyatakan dalam publikasi bahwa Ladbrokes mengizinkannya kehilangan £231.000 selama tujuh bulan pada taruhan dengan total dugaan £1,8 juta.
Selanjutnya, artikel tersebut merinci bahwa Rose bertaruh rata-rata £18.000 pada hari-hari dia berjudi, meskipun menghasilkan £3.000 dan diberi batas setoran harian sebesar £20.000.
Menempatkan taruhannya di Inggris dan Uni Emirat Arab, Rose menuduh Ladbrokes diduga "melanggar lisensinya" dengan "gagal melakukan pemeriksaan yang efektif" dari sumber dananya atau memantau tingkat taruhannya antara 2015 dan Mei 2016.
Ladbrokes telah membantah melanggar ketentuan lisensi apa pun, sementara Entain telah menekankan bahwa insiden tersebut terjadi selama dua tahun sebelum akuisisi grup Ladbrokes Coral pada 2017.
Dikutip dari The Times, juru bicara Ladbrokes menyatakan bahwa mereka tidak dapat mengomentari kasus pengadilan yang aktif tetapi menyatakan: "Kami akan mencatat bahwa klaim tersebut terjadi dua tahun sebelum kami mengakuisisi Ladbrokes."
Rose juga mengklaim bahwa merek yang bersangkutan "tidak melakukan pemeriksaan" mengenai asal uangnya sampai dia "menimbun kerugian lebih dari £100.000.
Setelah berdiskusi dengan perwakilan, Rose menetapkan batas setoran £1.000 seminggu di akunnya namun mengklaim bahwa dia diizinkan untuk meningkatkannya menjadi £20.000 pada April 2016. Bulan berikutnya, Rose mengatakan dia secara permanen mengecualikan dirinya dari bertaruh dengan perusahaan.
Seperti disebutkan di atas, tuduhan terhadap anak perusahaan Entain mengikuti hukuman £ 17m bulan lalu dari UKGC. Namun, operator, dalam menerima tindakan penegakan, mencatat bahwa regulator "tidak menemukan bukti apapun dari pengeluaran kriminal dalam operasi Entain".
UKGC mengkonfirmasi bahwa bisnis online kelompok perjudian membayar £ 14 juta dan akun bisnis ritelnya untuk sisa £ 3 juta. Selain itu, ancaman pencabutan izin untuk "pelanggaran serius lebih lanjut" juga dikeluarkan.
Menanggapi tindakan UKGC bulan lalu, Entain menyatakan bahwa mereka "menerima bahwa sistem dan proses warisan tertentu" yang mendukung operasinya selama 2019 dan 2020 tidak mematuhi tanggung jawab sosial dan perlindungan anti pencucian uang.