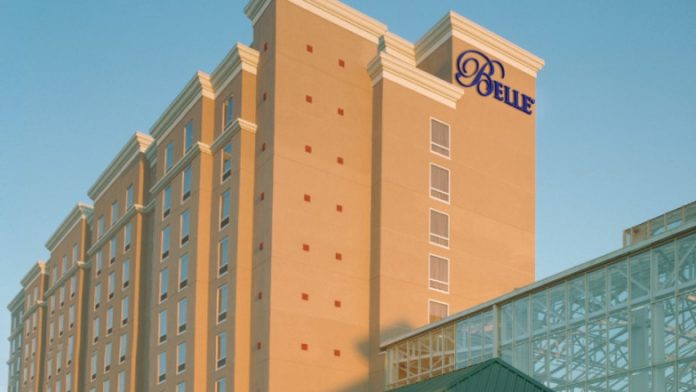 Queen Casino & Entertainment telah memasang sistem manajemen kasino Synkros Konami Gaming di properti ketiga dalam portofolio multi-situs grup.
Ini telah melihat Louisiana's Belle of Baton Rouge bergabung dengan properti saudara DraftKings di Casino Queen dan Casino Queen Marquette dalam memanfaatkan solusi tersebut.
Sebagai hasil dari peluncuran, para tamu fasilitas akan memiliki kesempatan untuk mengakses berbagai hadiah loyalitas, seperti undian acak, peluang turnamen, dan bonus progresif di seluruh lantai, yang dipersonalisasi sesuai dengan preferensi hiburan dan pembelanjaan. Hadiah juga dapat diperoleh untuk aktivitas non-game.
"Dari kenyamanan pemain top hingga teknologi terdepan, The Queen Casino & Entertainment bergerak dengan kecepatan dan strategi tingkat tinggi untuk membawa portofolio multi-situs perusahaan ke posisi terbaik untuk kesuksesan jangka panjang," komentar Tom Jingoli, eksekutif wakil presiden dan chief operating officer di Konami Gaming.
"Konami sangat antusias untuk memperluas SYNKROS ke Belle of Baton Rouge yang bersejarah dan mendukung kebutuhan mendesak dan masa depan yang menarik dari tujuan tepi sungai yang populer."
Belle of Baton Rouge, yang dibuka pada tahun 1994 sebagai kasino pertama Louisiana, memiliki luas 28.500 kaki persegi, dengan perahu sungai yang menampilkan tiga dek permainan, ruang pertemuan, dua garasi parkir, dan banyak lagi.
Belle of Baton Rouge baru-baru ini menerima persetujuan dari Louisiana Gaming Control Board untuk proyek perluasan senilai $35 juta yang akan memindahkan lantai perjudian ke darat dan mencakup buku olahraga, bar olahraga, kafe, bar tiram, akses dermaga jalur pelayaran, dan renovasi hotel.
"Saat kami berusaha memaksimalkan nilai hiburan dan potensi pencapaian dari setiap tujuan dalam portofolio kami, SYNKROS memiliki alat canggih, integrasi yang kuat, dan keandalan yang sangat tinggi untuk membantu mewujudkan tujuan kami," kata Terry Downey, presiden dan CEO The Kasino & Hiburan Ratu.
"Kami mengantisipasi kesuksesan besar dalam pemasangan untuk Belle of Baton Rouge, seperti yang kami alami di DraftKings di Casino Queen dan Casino Queen Marquette."
Masuknya Queen Casino & Entertainment ke dalam permainan dimulai dengan DraftKings di Casino Queen, sebelumnya dikenal sebagai Casino Queen, yang terletak di St Louis.
Perusahaan berkembang ke Iowa pada tahun 2017 melalui Casino Queen Marquette, sebelum entri Louisiana dilakukan melalui akuisisi Hollywood Casino Baton Rouge dari Gaming and Leisure Properties pada tahun 2021 serta pembelian Belle of Baton Rouge dari Caesars Entertainment pada tahun 2022.