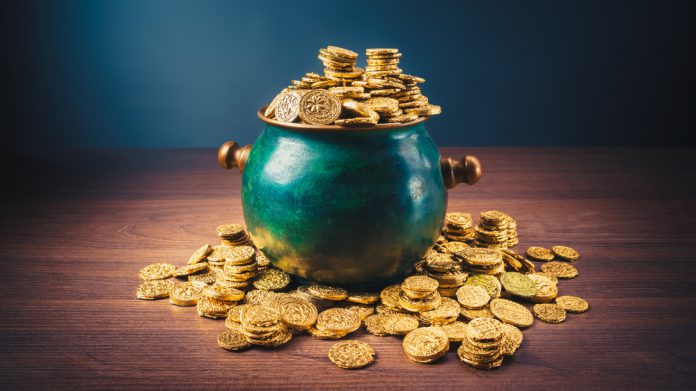 Softswiss telah meningkatkan daftar klien Jackpot Aggregator karena Abocasino bertujuan untuk meningkatkan keterlibatan pemain dan mendapatkan wawasan yang lebih dalam tentang basis pemainnya.
Sebagai hasil dari peluncuran kampanye jackpot, Abocasino, yang dipuji sebagai "kasino online yang dengan cepat mendapatkan popularitas," telah menyambut "babak pengembangan baru".
Untuk mitra baru, solusinya telah meluncurkan promosi jackpot bernama 'call of jungle'. Ini adalah kampanye jackpot progresif dengan tiga level independen mini, menengah dan mega dan akan memberikan hadiah mulai dari €50.000 hingga €100.000.
Aliaksei Douhin, Head of Softswiss Jackpot Aggregator, berkomentar: "Baik Softswiss Jackpot Aggregator dan sisi klien telah melakukan pekerjaan berkualitas tinggi dalam meluncurkan kampanye jackpot, terutama pada desain jackpot 'Call of jungle'.
"Abocasino telah mendedikasikan perhatian yang kuat untuk semua detail dan kami yakin ini akan menguntungkan kasino online. Saya yakin kita memiliki kolaborasi yang panjang dan produktif di depan kita."
Kampanye jackpot yang disebutkan di atas bertujuan untuk meningkatkan aktivitas pemain serta menarik dan mempertahankan pengguna baru.
Selain itu, ini juga akan memberikan pemahaman yang lebih dalam tentang perilaku dan minat bermain penontonnya, dan akan memfasilitasi pengembangan kampanye promosi khusus yang menargetkan segmen pemain tertentu.
"Kami senang bekerja sama dengan tim Softswiss Jackpot Aggregator. Mereka dengan percaya diri membuktikan profesionalisme dan keahlian mereka, dan selalu menyelesaikan tujuan dengan segera. Kampanye jackpot akan menjadi babak baru pengembangan kasino kami," tambah juru bicara Abocasino.
Softswiss Jackpot Aggregator memungkinkan kliennya meluncurkan kampanye jackpot dengan tingkatan hadiah yang berbeda. Ini dirancang untuk membantu kasino online menyiapkan proyek promosi jackpot baru sesuai dengan tujuan bisnis mereka.
Softswiss melaporkan bahwa hasil pertama dari kampanye Jackpot Aggregator menunjukkan bahwa hampir 70 persen pemain membuat lebih banyak taruhan harian setelah berpartisipasi dalam kampanye jackpot.